BellesBoard is pleased to announce the June 2023 launch of BellesBoard 2.1.1!
This updated version focused on tweaking and improving the meeting module interface or UI, and user experience UX. Your experience with BellesBoard going forward will be even smoother. Enhancing our users' productivity and experience on the website or in app is the number one priority at BellesBoard. Ensuring our product incorporates regular updates for further development is how we help you achieve your business goals. 
With BellesBoard 2.1.1, planning, managing, or attending a meeting has never been simpler.
Our list view has been remodeled for greater clarity and ease of use. Now, all meeting details are available to the host in real time and at any given time. All the information necessary for hosting and attending a successful meeting is available at your fingertips. Furthermore, meeting attendees will now automatically populate once a new meeting has been created. Our software knows how to do this based on the type of meeting you have selected.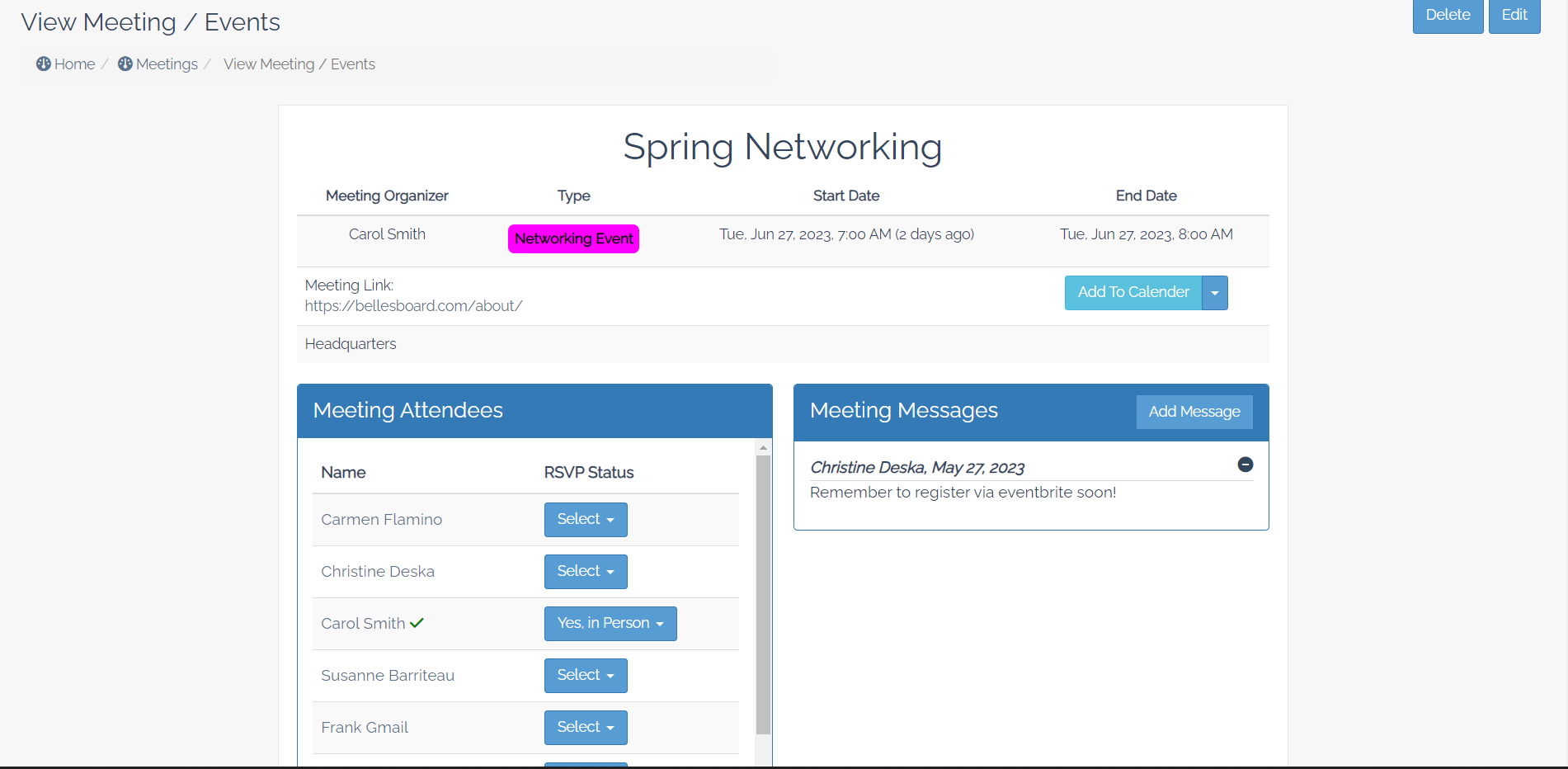 It is even easier to ensure that everyone who needs to, has read through the necessary documents. The system will record who has opened and viewed the necessary meeting documents. Bellesboard also notes whether they were viewed on the portal or on the mobile app. The BellesBoard mobile app provides convenience on the go, with the site converting to a mobile format. While away from your computer, you still have access to all your documents and information. The list of who has viewed the document, and how, will be available to you. Having this data encourages a level of preparation and preparedness on the part of attendees at the time they enter a meeting.
BellesBoard knows meetings can pile up fast. Now, with our new "Add to Calendar" option, any meetings scheduled in BellesBoard will be added to the calendar of your choosing. This way, you are less likely to forget the finer details or miss any meetings. There is also a feature that syncs up any and all calendars you have. This will allow you keep track of personal events, work events, and board events, all in one place.

BellesBoard 2.1.1 has added a feature allowing you to color-code the different meetings that appear on your screen. The color-coding option makes for a cleaner viewing experience. Not only does this make your screen appealing, but it has been scientifically proven that color has a psychological impact on how information is perceived. Color-coding meeting types will help the brain better organize and remember what the information contained therein. 
Make participation seamless and easy for board members, committee members, and your leadership team. Provide the tools they need to stay on top of their committee work and meetings.
Try BellesBoard and watch your processes, attendance, and engagement improve.